Time:
Date:
25th August 2019
Location:
Derwent Waterside Park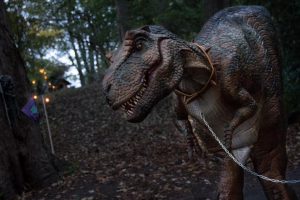 Rex is an 8' tall, 18' long 'real-life' Tyrannosaurus Rex who is sure to give you a roarsome day!.
He will be with his handlers from 10 am-2 pm, walking around the site Jurrasic Park (style), and he will make a series of appearances during the day.  There is also an opportunity with the handlers to make footprints with any of the children.
There will also be some special appearances from Chase and Marshall from Paw Patrol, Co Durham and Darlington Fire and Rescue Service and Durham Police's Dog Section.