We are here to create a world where boredom doesn't exist. Where you can re-engage, revitalise and reconnect. Waterside Parks captures your imagination and then lets it run wild, which excites and entertains to the point where you become so immersed, you don't want to leave.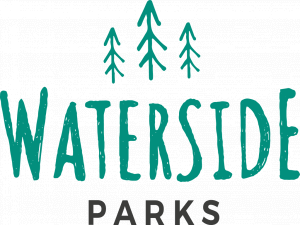 In a world where it is getting harder to make time, we are for those who want to get away but don't want to go far. We fight against sitting back while life passes by. The outdoors boosts our health and well-being, helping us to survive and thrive. It is vital in the development of our children as it encourages exercise, play and discovery. We believe in the power of the outdoors.
Nature is conducive to contemplation and reflection – to being mindful, solving knotty problems, restoring inner balance and clearing your head. It encourages us to find the time and reconnect with our inner child.
We are here to give people a reason to stand up, leave the WIFI behind and get outdoors. Waterside Parks are filled with optimism, improving lives just by being surrounded by nature. We welcome everyone and care for our environments. The seasons are always changing, making no two visits the same, so there is always a reason to visit.
Waterside Parks promise time well spent!